It was the first week of November as Captain Eddie Carreiro owner of Sport Fish The Cape Charters and Reel Attitude left Allen Harbor Marine in Harwichport Massachusettes with his party Ted Edwards and Steve Picard.
We cleared the entrance of the harbor around 5:00 am, headed out towards Nantucket and east of Chatham to fish an area around the BC Buoy, then south to through the shipping lanes to the BB Buoy about 40 miles.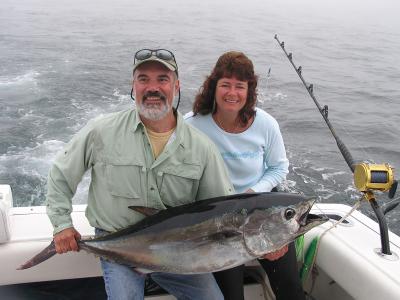 We hit the east edge of the shipping lanes at first light and set up our trolling spread of seven rods with squid bars, split tail mullet and ballyhoo baits with blue Islanders. The entire day was beautiful and it wasn't long before on the horizon we saw birds and whales moving south towards the BB Buoy. I moved Reel Attitude , my 41-foot Tiara/Pursuit Express in that direction and then turned west from the BB Buoy. Just as we turned the water exploded off my long rigger and the line ran off my Penn 80 like a freight train.
Ted and I cleared rods as Steve began hooking into the harness on the Scopinach fighting chair. Migrating bluefin tuna at this time of year in cooler waters are even more aggressive when they strike. After 45 minutes of unbelievable runs Steve
brought his fish to the boat.
This fish was incredibly fat measured 65 inches and weighed in at close to 200lbs .As we ended the day and started home, my log book showed that after four years chasing these fish in the North East Canyons and East of Chatham,Reel Attitude had caught their 1000TH BLUEFIN TUNA! 
Over these years we have released and tagged over 30% of these fish caught. It's also interesting to note, that Ted Edwards was on the boat initially fishing with me when we landed OUR FIRST BLUEFIN TUNA on Cape Cod . 
My thanks to Ted and Steve for their fish and to my first mates, Eric Awalt and Steve Kean for making 2008 another record - breaking season.
Book now to catch your trophy,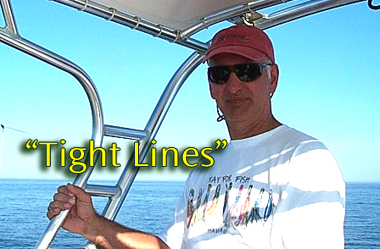 Captain Eddie Carreiro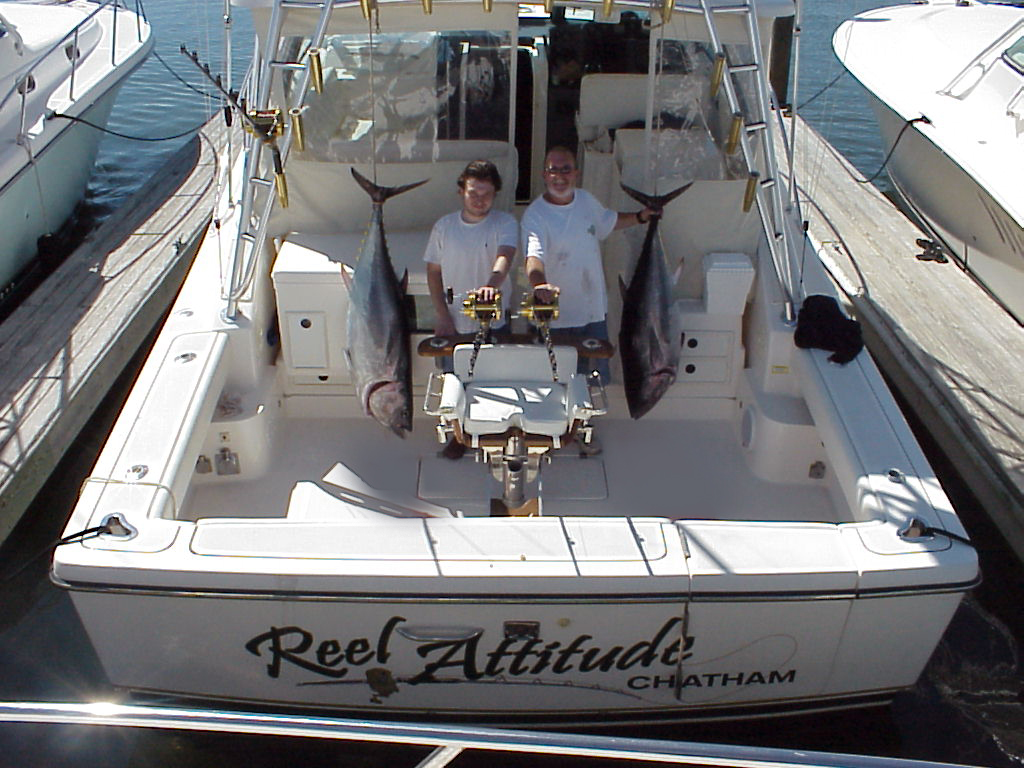 See more of the action in our Photo Gallery